My XBox 360 Review
The XBox 360 is one powerful, full-featured gaming system!
In a word:  Awesome.
The XBox 360 system is sweet right out of the box.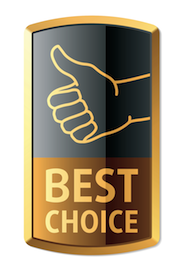 It's super simple to setup (very intuitive) and has tons of extra features that make this system more than just a killer gaming device.  (Ex:  Watch Netflix, Browse the Web and more.)
The included games are decent, but the real bang is when you buy (or rent) the amazing games that are available for the Xbox 360.
I like this better than the Nintendo Wii for kids over 10, and my dad loves it for the action packed games like Call of Duty and Modern Warfare.
The Nintendo Wii is a lot of fun, and is very kid-friendly and is super cute.  But, when it comes to a totally awesome, killer gaming system, the XBox 360 takes the cake!
And with the deals available for the Xbox 360, you'd be foolish not to buy it.  (That's just one kid's opinion!)
The Good:

Huge Features Set
Online Multi Player rocks.
Amazing Graphics
Downloadable Games

The Bad:

XBox Live players have potty mouth syndrom.
4 GB isn't enough.

The Summary:
BUY IT!  This is a serious gaming system for kids

and

adults.
Deals:
Deals on XBox 360
Word of advice:  Spend the extra cash upfront and go for a larger hard drive.  I got the 4 GB (cheap / bargain priced product) and the hard drive fills up fast.  There's no cheap & easy options for expanding your storage.  So, don't be cheap like me, unless you have no other choice.
There are a ton of great games for the XBox 360!
The multi-player function is one of the best available, and I love playing with my friends online, and with people from all around the world.
Note on multi-player:
It requires an Xbox live account.  It's cheap, but it adds up.
You can use a headset designed to plug into your XBox Remote.
If you have Kinnect, your team mates can hear you through the Kinnect.  (Trust me – it's weird to find out without warning!)
Final note:  I'm surprised at how many curse words kids know, and spew with such comfort and normalcy!
My Xbox 360 Links
Want some XBox Games Suggestions for Kids?
How about some XBox Games Reviews?
Want to know my favorite XBox Games?
Great Xbox Games reviews, Xbox Game suggestions and my favorite XBox Games.
My Xbox 360 Review Summary
My XBox 360 Review Summary
Price
Right in the middle. Not cheap, but not expensive.
Value
Overall - great value
Gameplay
Games are about $60 each, but worth it!
Overall
Overall, the XBox 360 is a great product for kids and grown-up kids. Excellent gaming system.
What do you think? How do you rate the XBox 36o?  Leave a comment!
XBox 360

,