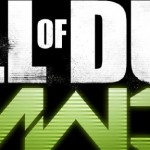 I've been a big fan of Call of Duty ever since I got my Xbox and Call of Duty as a great kid Christmas Gift 2010.
Now, I'm enjoying the new Modern Warfare game — and want to be sure to share the deals that are available online right now!
Modern Warfare is available on:
Xbox 360
Playstation
Nintendo WII
Check out these prices!